Video Surveillance Company in Allentown PA – 888-344-3846 Northeast Remote Surveillance and Alarm, LLC designs, installs, repairs and upgrades video surveillance systems in Pennsylvania, New Jersey and Delaware. As a leading Video Surveillance Company we offer solutions from the worlds leading video surveillance companies.
We select video surveillance manufactures based on support, performance and long term reliability. Our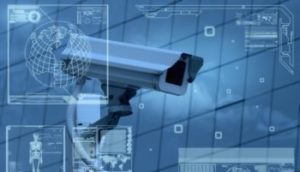 Deep Learning Software and analytics enhancing video surveillance
Video Surveillance Manufactures Partners include Avigilon, Axis, Geovision, Honeywell, Hikvision, LTS and more. Our standard warranties are 3 years on equipment, parts, labor and installation. We also offer 5 years warranty on all Avigilon Dell Servers with Advance Replacement on all Avigilon Equipment.
Video Surveillance uses are as diverse as our clientele. In all instances a properly designed video surveillance system will capture events as the occur without bias for hours, days, weeks, months or years. HD video surveillance with Modern High Capacity Hard Drives provides end users with many storage options including offsite cloud storage.
Advanced Video Surveillance includes artificial intelligence and is often referred to as video analytics and deep learning video analytics. Video analytics uses Algorithms to detect and alert video monitoring teams, security staff and end users of events in progress. Video Surveillance Analytics Systems detect crowd gathering, missing and left behind items, and unusual activity.
Video Surveillance cameras have quickly evolved in the recent years. The blurry pixelated Legacy CCTV images of past have been replaced with clear high definition images from IP and Analog HD video surveillance. Today it is common to enjoy the benefit of 4k, 8k and higher resolution with leading manufactures offering PRO video surveillance models of 30 Megapixels.
As a video surveillance company NRSEC has security integration experience in providing security solutions for any size organization. We provide video surveillance solutions for small business, international companies, municipalities, government, education and more. With our selection of manufactures we have the ability to provide video surveillance solutions for any size organization in Allentown, Philadelphia, Harrisburg, Scranton and beyond. Our established relationships with of clients often leads us out of our normal serving area.
NRSEC is your one stop Video Surveillance Company
Call today for a no obligation quote 1-888-344-3846